I CHANGE LIVES… FOR THE BETTER
I work with women who have been so busy taking care of everyone and everything else in their lives (children, parents, businesses, careers… ) that they have lost sight of who they are and what they want out of life.  I help them to move to a new future where they feel connected, aligned and truly alive again.
"My whole life changed after working with Chrissy.  My attitude did a full 180° & went from feeling helpless, frozen, resentful & negative to empowered, confident & positive."

I'm Chrissy Reeves, and help my clients by using a guided process of exploration and discovery, calling on my 26 years of experience alongside my extensive qualifications and a determination and dedication to my clients to help them live the life they want and deserve. I am a Mental Health Nurse, Psychotherapist, life coach and a certified Rapid Transformational Therapist (Hypnotherapist). I utilise all of the skills and tools I have developed over my years of experience to offer my clients a unique service meaning they are energised, nurtured and supported. All of my work begins with Rapid Transformational Therapy and from there, the work is ultimately tailored to YOUR needs.
Can I help you?
MEET CHRISSY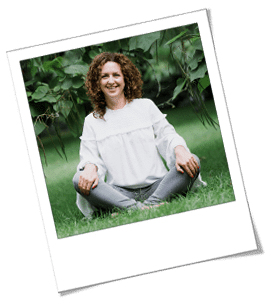 Hi, I'm Chrissy.
I'm an expert at transforming lives, and passionate about complete wellbeing.  I believe that we all have the capability of living the lives of our dreams, and that's exactly what I want for you.
WELCOME TO BACK TO LIFE
Are you successful at work but most of the time find yourself feeling busy and stressed – underwhelmed with your career and your life in general?
Maybe you're in the job you always dreamed of, but now find it leaves you drained, anxious or resentful?
Are you looking to meet someone or questioning a relationship you're currently in?
Do you regularly find yourself wondering, "is this as good as it gets? or "is this it?"
A lot of us feel stuck and unhappy at some point in our lives where all we want to do is regain some control over the next chapter of our lives.
But it's hard to do that when you're starting to question who you really are and how the hell you got here.
I call this the "discomfort zone" – what was your comfort zone is now so uncomfortable that it feels like a trap. You know you are not happy anymore but can't see a way out. And that makes you feel miserable and afraid that the best years of your life are passing you by while you figure this stuff out.
All you want is to do is be fulfilled in work, in life, in love and get that spring back in your step. If this sounds familiar, then I promise you are not alone – in fact this was me not so very long ago.
I felt powerless to change my situation for a long time, until I enlisted some support and found ways to manage my work and life in a way of my choosing, connecting with my extraordinary self and recognising my true worth.
I escaped a job I was really brilliant at and paid me well but was sucking out my soul – and now I am doing work that I love. Making this change took a lot of courage and strength. It was a huge leap into a life of my choosing, on purpose, my responsibility.
The severe fibroid pain has completely gone. This pain had affected me horribly for several days each month, I was using large amounts of a combination of strong prescription painkillers but despite this, never ever feeling pain free during my period. This has completely changed – during my last 6 periods I have only occasionally had to take paracetamol for a minor cramp (like a normal person!).  This alone would have been enough for me to to change my life for the better, but we continued working together on the other issues I was then able to identify. My mood has improved, I no longer have depression, I don't feel numb. I actually feel great!  – Mandy, London
THE CLIENTS I WORK WITH NOW ARE TYPICALLY STRUGGLING WITH:
Stress at work – too much to do, too little time, with no sense of pride or real interest

Feeling over-whelmed with everything they have to do and what's going onin he world at large

Unhappy with their love life – they're either with the wrong person or can't find the right person.

Taking care of themselves – no time or energy to eat properly, exercise or consistently putting everyone else's needs before their own.

Decision-making – worrying about getting it wrong, procrastinating

Self-confidence and ultimately feeling pretty shit
It's no wonder they can't quite get in touch with what they really want from their lives!
THROUGH MY EXPERIENCE AND
IN-DEPTH KNOWLEDGE, I HELP THEM:
Connect with their r'aison d'être – life purpose

Gain a sense of calm and control of their emotions

Have more energy, motivation and the ability to put their own needs first

Gain confidence to choose their heart's desire

Have courage to actually take action towards those desires
IF YOU:
Have had enough of feeling stuck in a rut

Are willing to explore new possibilities

And are ready to live into the story of your life
I help people feel happy and fulfilled.