I CHANGE LIVES… FOR THE BETTER
I work with women who feel lost or stuck in work, love and life. My expertise is looking beneath the surface and exploring collaboratively with clients to help them move to a new future, where they feel connected, aligned with their r'aison d'être and truly alive again.
I am passionate about people and what they can achieve with their lives. I use all of my skills to develop bespoke work with clients in order for them to feel healthy, happy and fulfilled.
I trained as a Mental Health Nurse at University and here began a fascination with people, emotions, psychology and behaviour.  I worked in all kinds of services: eating disorders, old age, forensics, but mainly acute mental health.  I would say ultimately I was seeking to support people to achieve their best health in order to live their best lives.  I went on to train in various types of therapy, management and then in coaching.
I love coaching, connecting with people, supporting them to better understand themselves and ultimately help the to make changes in life to get to a point where they know that they are living their best lives.  Coaching is future-focused, as are some therapies, but importantly it is also action-oriented.  In some therapies understanding is felt to be enough to lead to change.  I believe that we all have to take action to lead to change, understanding is not enough!  Understanding can lead to frustration – 'if I understand this, why do I continue to do that?', having a Coach can support the changes required.
Which led me to then train in Rapid Transformational Therapy (RTT), because I was fascinated by the sub-conscious mind.  Did you know that it controls over 90% of everything we do? – whether we like it or not?  Astounding!  Breaking through these sub-conscious barriers to change is now the focus of how I work: as such, RTT is a core component of my work.
I'm also quite spiritual and have been exploring this more over the last few years.  I do believe in the power of the Universe and the law of attraction (amongst others).  Whatever our hearts desire can be brought into our lives by tapping into these powers – anything is possible, we are all amazing!
I know that our physical and mental wellbeing is inextricably connected.  We cannot have one without the other.  From the food that we eat to the people we spend our time with – absolutely everything is having an impact on us, whether or not we choose to acknowledge it.  Did you know that 95% of all illness is caused or worsened by stress?  Astonishing isn't it?  In my opinion the separation of the body and the mind within our health services is not doing us justice at all (hence I can't work there any more!).  I am a believer in functional medicine/health, and actually can geek out on nutrition and what we put into our bodies!  I love exercise (despite a hatred of team sports whilst at school!), and will always be interested in how my clients move their bodies, particularly as we age, I urge Pilates or Yoga to keep our bodies flexible.
My biggest fear is that I won't live up to my own potential.  That I somehow won't experience all life has to offer me, and I will disappoint myself in old age…  But what is old age?!  And there's always the next life right?!
MEET CHRISSY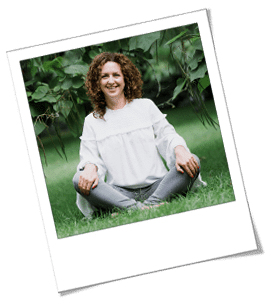 Hi, I'm Chrissy.
I'm an expert at transforming lives, and passionate about complete wellbeing.  I believe that we all have the capability of living the lives of our dreams, and that's exactly what I want for you.
My goal of working with Chrissy was to overcome my relationship blocks which would allow me to meet the love of my life and get married.
The impact on my life has been amazing. I went from being single and having these mental relationship blocks prior to working with Chrissy, to meeting the love of my life and planning our wedding together after dating for 2 months.
The results have been magical – life changing!  – Victoria, Michigan
WHAT QUALIFIES ME TO DO THIS?
Past Life Regression Therapy
Crystal Healing Therapy
Rapid Transformational Therapy & Hypnotherapy – Marisa Peer Method – Certified
Transformational Life Coaching – Animas Centre for Coaching
MA Psychodynamic & Systemic Psychotherapy – Tavistock & Portman NHS Foundation Trust / University of East London
Post Graduate Diploma Solution Focused Brief Therapy – University of Birmingham – BACP Registered Member
Practitioner Cognitive Behavioural Therapy – University of Birmingham
Post Graduate Certificate Leadership – Middlesex University
Mental Health Nurse – Christ Church University College Canterbury