BACK TO LIFE
Back To Life is a life-altering, radical change process that creates deep, lasting shifts in as fast as one month: using Rapid Transformational Therapy and Therapeutic Coaching.
Chrissy combines healing modalities: hypnotherapy, psychotherapy and coaching to produce a rapid, transformative and lasting effect on clients.
What makes this process different?
Unlike traditional psychotherapy, there is no need to spend weeks, months or years going over what's happened to you in the past.  Unlike traditional coaching, this process treats the root cause of your issues, not just what's going on now.
We acknowledge that we all have a past, events happen, but it is the meaning we attach to those events that causes us to get stuck in life, and it is these meanings that we are seeking to change.
You will uncover the underlying reasons for your challenge/issue and change it at the subconscious level which creates a powerful emotional release and freedom from any fear or pain.
You will draw out 'unfinished business' and create powerful new belief systems allowing you to heal and correct unaddressed issues so you can finally live your ideal life.
Who is it for?
Back To Life is for people who are 100% ready to stop suffering from the same hidden blocks, never-ending challenges, pain and fear that keeps them from creating a successful and fulfilling life.
Confidence, self-worth, physical health, procrastination, anxiety, weight loss, public speaking, addiction, depression… these are just a handful the areas that can be completely transformed.
I work with women who are ready to make change in their lives, to get out of their own way and truly step into their own power.
My Clients experience things like…
Massively upgraded self-confidence, self-esteem & self-worth

Greater financial freedom

More fulfilling relationships with family and romantic partners

Motivation to aligned action and improved performance at work

Greater energy, stamina and focus in daily and professional life

Freedom from depression and anxiety

Improved physical health and wellbeing

Overall increased happiness and life satisfaction
Work can be done in person in London or Shropshire UK, or internationally via Zoom.
All work begins with a free telephone or Zoom consultation, so that we can establish whether or not we are a good fit to work together: use the link here to book.
MEET CHRISSY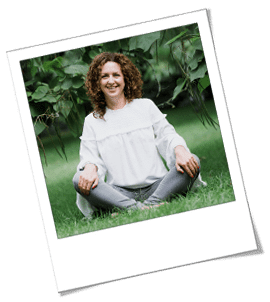 Hi, I'm Chrissy.
I'm an expert at transforming lives, and passionate about complete wellbeing.  I believe that we all have the capability of living the lives of our dreams, and that's exactly what I want for you.
The results I've had from working with Chrissy have been absolutely incredible! Unbelievable. Chrissy has helped me to identify some beliefs I had
about myself that I had created. She was able to remove and replace them immediately with way more useful things.
This was sustained with the recording she did for me and by the end of our work together – life has never been better, belief in myself, my ability, my confidence. With Chrissy's words now constantly reminding me, I feel I can conquer the world achieving "one accomplishment after another".
If I'd known that this would be the effect, I would have begged, borrowed or stolen the money to work with Chrissy – It's given me my life back.  – Farida, Watford